Free stock market and financial news API
Instant access to global stock market and finance news also including funds, crypto and more along with comprehensive sentiment analysis.
GET FREE API KEY
VIEW DOCUMENTATION
                                        
                                            {
    "meta": {
        "found": 4160,
        "returned": 5,
        "limit": 5,
        "page": 1
    },
    "data": [
        {
            "uuid": "448927a6-590c-4e62-ab53-7798323daf10",
            "title": "Asian markets gain after Fed says rate hikes may be needed",
            "description": "Asian stock markets gained Thursday after the Federal Reserve said higher U.S. interest rates might be needed to cool inflation.",
            "keywords": "article_normal, Financial Services, Investing/Securities, Monetary Policy, Interest Rates, Economic News, Equity Markets, Money/Forex Markets, Foreign Exchange News, Commodity/Financial Market News, Content Types, Factiva Filters, C&E Exclusion Filter, Headline-Only Content, SG:STI, JP:NIK, HK:HSI, CN:SHCOMP, KR:180721, AU:XJO, MY:FBMKLCI, ID:JAKIDX, TW:Y9999, NIKKEI 225 Index, Hang Seng Index, Shanghai Composite Index, KOSPI Composite Index, S&P/ASX 200 Benchmark Index, FTSE Bursa Malaysia KLCI, Taiwan TAIEX, JSX Composite Index, monetary policy, interest rates, economic news, equity markets, money, forex markets, foreign exchange news, commodity, financial market news, content types, factiva filters, c&e exclusion filter, headline-only content, financial services, investing, securities",
            "snippet": "BEIJING — Asian stock markets gained Thursday after the Federal Reserve said higher U.S. interest rates might be needed to cool inflation.\n\nThe Nikkei 225 NIK...",
            "url": "https://www.marketwatch.com/story/asian-markets-gain-after-fed-says-rate-hikes-may-be-needed-01657165948",
            "image_url": "https://images.mktw.net/im-578570/social",
            "language": "en",
            "published_at": "2022-07-07T04:52:00.000000Z",
            "source": "marketwatch.com",
            "relevance_score": null,
            "entities": [
                {
                    "symbol": "^IXIC",
                    "name": "NASDAQ Composite",
                    "exchange": "INDEXNASDAQ",
                    "exchange_long": "Nasdaq Index",
                    "country": "us",
                    "type": "index",
                    "industry": "N/A",
                    "match_score": 23.707525,
                    "sentiment_score": 0.6486,
                    "highlights": [
                        {
                            "highlight": "The Nasdaq composite COMP, +0.35% added 0.3% to 11,361.85.\n\nThe Fed last month raised its key interest rate by three-quarters of a point to a range of 1.5% to 1.75%, the biggest single increase in nearly three decades.",
                            "sentiment": 0.6486,
                            "highlighted_in": "main_text"
                        }
                    ]
                },
                {
                    "symbol": "^GSPC",
                    "name": "S&P 500",
                    "exchange": "INDEXSP",
                    "exchange_long": "S&P Index",
                    "country": "us",
                    "type": "index",
                    "industry": "N/A",
                    "match_score": 30.27676,
                    "sentiment_score": 0.1651,
                    "highlights": [
                        {
                            "highlight": "Wall Street's benchmark S&P 500 index gained 0.4% on Wednesday after notes from the latest Fed meeting said "an even more restrictive stance could be appropriate" to get inflation back to its 2% target. They acknowledged that could weaken the economy.",
                            "sentiment": -0.0516,
                            "highlighted_in": "main_text"
                        },
                        {
                            "highlight": "On Wall Street, the S&P 500 SPX, +0.36% rose to 3,845.08. The The Dow Jones Industrial Average DJIA, +0.23% gained 0.2% to 31,037.68. The Nasdaq composite COMP, +0.35% added 0.3% to 11,361.85.",
                            "sentiment": 0.3818,
                            "highlighted_in": "main_text"
                        }
                    ]
                },
                {
                    "symbol": "^SPX",
                    "name": "S&P 500 INDEX",
                    "exchange": "INDEXCBOE",
                    "exchange_long": "CBOE Index",
                    "country": "us",
                    "type": "index",
                    "industry": "N/A",
                    "match_score": 40.379364,
                    "sentiment_score": 0.1651,
                    "highlights": [
                        {
                            "highlight": "Wall Street's benchmark S&P 500 index gained 0.4% on Wednesday after notes from the latest Fed meeting said "an even more restrictive stance could be appropriate" to get inflation back to its 2% target. They acknowledged that could weaken the economy.",
                            "sentiment": -0.0516,
                            "highlighted_in": "main_text"
                        },
                        {
                            "highlight": "On Wall Street, the S&P 500 SPX, +0.36% rose to 3,845.08. The The Dow Jones Industrial Average DJIA, +0.23% gained 0.2% to 31,037.68. The Nasdaq composite COMP, +0.35% added 0.3% to 11,361.85.",
                            "sentiment": 0.3818,
                            "highlighted_in": "main_text"
                        }
                    ]
                },
                {
                    "symbol": "^DJI",
                    "name": "Dow Jones Industrial Average",
                    "exchange": "DJI",
                    "exchange_long": "Dow Jones Index",
                    "country": "us",
                    "type": "index",
                    "industry": "N/A",
                    "match_score": 38.627987,
                    "sentiment_score": 0.7845,
                    "highlights": [
                        {
                            "highlight": "The The Dow Jones Industrial Average DJIA, +0.23% gained 0.2% to 31,037.68. The Nasdaq composite COMP, +0.35% added 0.3% to 11,361.85.\n\nThe Fed last month raised its key interest rate by three-quarters of a point to a range of 1.5% to 1.75%, the biggest single increase in nearly three decades.",
                            "sentiment": 0.7845,
                            "highlighted_in": "main_text"
                        }
                    ]
                }
            ],
            "similar": []
        },
        {
            "uuid": "4736961d-967a-4225-9d28-d1cb334dce29",
            "title": "Can medisave money be transferred to other CPF accounts upon hitting retirement age?",
            "description": "I am curious about how Medisave account (under CPF) works.\n\nIs it permanently locked into Medisave? What happens after I reach retirement age?",
            "keywords": "",
            "snippet": "Special Events Tech Show Central\n\nInfoTech Clinics Hardware Clinic Hardware Clinic Knowledge Base Personal Projects and Reviews Den Notebook Clinic The Tablet D...",
            "url": "https://forums.hardwarezone.com.sg/threads/can-medisave-money-be-transferred-to-other-cpf-accounts-upon-hitting-retirement-age.6775724/",
            "image_url": "https://forums-media.hardwarezone.com.sg/data/assets/logo/hwz-logo-1500.png",
            "language": "en",
            "published_at": "2022-07-07T04:45:14.000000Z",
            "source": "forums.hardwarezone.com.sg",
            "relevance_score": null,
            "entities": [
                {
                    "symbol": "SONY",
                    "name": "Sony Group Corporation",
                    "exchange": "NYSE",
                    "exchange_long": "New York Stock Exchange",
                    "country": "us",
                    "type": "equity",
                    "industry": "Technology",
                    "match_score": 12.724747,
                    "sentiment_score": 0,
                    "highlights": [
                        {
                            "highlight": "Console Gaming Handheld and Mobile Gaming Gaming Bazaar The House of Displays The House of Display Knowledge Base Home Theatre & Audiophiles Headphones, Earphones and Portable Media Devices The Tablet Den The iPad Sanctum Digital Cameras & Photography Mobile Communication Technology Android User Group Huawei User Group OPPO User Group SAMSUNG User Group SONY",
                            "sentiment": 0,
                            "highlighted_in": "main_text"
                        }
                    ]
                }
            ],
            "similar": []
        },
        {
            "uuid": "8b4d4f7d-ba69-425c-8abf-be30ba4a834d",
            "title": "Citi Joins Chorus of Bullish Calls on China Stocks on Valuation",
            "description": "Citigroup Inc. has joined a growing roster of market participants from Paris to New York who have become more confident on the outlook for China equities amid…",
            "keywords": "",
            "snippet": "Citigroup Inc. has joined a growing roster of market participants from Paris to New York who have become more confident on the outlook for China equities amid c...",
            "url": "https://financialpost.com/pmn/business-pmn/citi-joins-chorus-of-bullish-calls-on-china-stocks-on-valuation",
            "image_url": "https://smartcdn.gprod.postmedia.digital/financialpost/wp-content/uploads/2022/07/chinas-csi-300-index-has-moved-closer-to-entering-a-technica.jpg",
            "language": "en",
            "published_at": "2022-07-07T04:25:33.000000Z",
            "source": "financialpost.com",
            "relevance_score": null,
            "entities": [
                {
                    "symbol": "C",
                    "name": "Citigroup Inc.",
                    "exchange": "NYSE",
                    "exchange_long": "New York Stock Exchange",
                    "country": "us",
                    "type": "equity",
                    "industry": "Financial Services",
                    "match_score": 29.02473,
                    "sentiment_score": 0.492967,
                    "highlights": [
                        {
                            "highlight": "Citigroup Inc. has joined a growing roster of market participants from Paris to New York who have become more confident on the outlook for China equities amid cheap valuations and policy easing.",
                            "sentiment": 0.7322,
                            "highlighted_in": "main_text"
                        },
                        {
                            "highlight": "(Bloomberg) — Citigroup Inc. has joined a growing roster of market participants from Paris to New York who have become more confident on the outlook for China equities amid cheap valuations and policy easing.\n\nThis advertisement has not loaded yet, but your article continues below.",
                            "sentiment": 0.4735,
                            "highlighted_in": "main_text"
                        },
                        {
                            "highlight": "Chinese stocks with buy ratings at Citigroup include Hong Kong-listed BYD Co., Alibaba Group Holding Ltd. and LONGi Green Energy Technology Co.",
                            "sentiment": 0.2732,
                            "highlighted_in": "main_text"
                        }
                    ]
                }
            ],
            "similar": []
        },
        {
            "uuid": "526f04b3-68b6-468f-a629-a688ab8e6498",
            "title": "Indian EdTech Billionaire's Firm Byju's Combats Speculation About Its Finances, Eyes $2 Billion Acquisition",
            "description": "There's been a lot brewing lately at Bangalore edtech giant Byju's, which is backed by investors such as Tencent and Facebook's Mark Zuckerberg and was last valued in March at $22 billion.",
            "keywords": "Byju, 2U, Byju Raveendran, Divya Gokulnath, edX, India rich list, India billionaire, edtech billionaire",
            "snippet": "Byju Raveendran speaks during the Credit Suisse Asian Investment Conference in Hong Kong, China, on ... [+] Tuesday, March 26, 2019. Paul Yeung/Bloomberg\n\nThere...",
            "url": "https://www.forbes.com/sites/anuraghunathan/2022/07/07/indian-edtech-billionaires-firm-byjus-combats-speculation-about-its-finances-eyes-2-billion-acquisition/",
            "image_url": "https://imageio.forbes.com/specials-images/imageserve/62c4f42b8da8ffd3819e4e96/0x0.jpg?format=jpg&crop=3998,2248,x0,y68,safe&width=1200",
            "language": "en",
            "published_at": "2022-07-07T04:25:15.000000Z",
            "source": "forbes.com",
            "relevance_score": null,
            "entities": [
                {
                    "symbol": "TWOU",
                    "name": "2U, Inc.",
                    "exchange": "NASDAQ",
                    "exchange_long": "NASDAQ Stock Exchange",
                    "country": "us",
                    "type": "equity",
                    "industry": "Consumer Defensive",
                    "match_score": 18.34544,
                    "sentiment_score": 0.067167,
                    "highlights": [
                        {
                            "highlight": "Byju's has reportedly made a bid to acquire Nasdaq-listed 2U, valuing the firm at roughly $2 billion, more than twice its current market of $944 million. Maryland-based 2U reported revenue of $946 million and a net loss of $195 million for 2021.",
                            "sentiment": 0.0258,
                            "highlighted_in": "main_text"
                        },
                        {
                            "highlight": "It has projected revenue of $1.1 billion with a net loss of between $240 million and $260 million for 2022.\n\n2U offers more than 4,000 online courses spanning everything from professional enhancement courses to online degrees.",
                            "sentiment": -0.3182,
                            "highlighted_in": "main_text"
                        },
                        {
                            "highlight": "Last November, 2U completed its $800 million acquisition of edX, an open online course provider founded by Harvard University and the Massachusetts Institute of Technology.\n\nSources say that Byju's has secured financing commitments of $2.4 billion from a U.S. bank to close the deal.",
                            "sentiment": 0.4939,
                            "highlighted_in": "main_text"
                        }
                    ]
                }
            ],
            "similar": []
        },
        {
            "uuid": "b9f53b99-6590-4a74-b3e7-17441fa8049e",
            "title": "LGI Homes reports 627 home closings in June 2022 (NASDAQ:LGIH)",
            "description": "Homebuilder LGI Homes (LGIH) on Wednesday said it closed 627 homes in June vs",
            "keywords": "",
            "snippet": "To ensure this doesn't happen in the future, please enable Javascript and cookies in your browser.\n\nIf you have an ad-blocker enabled you may be blocked from ...",
            "url": "https://seekingalpha.com/news/3854846-lgi-homes-reports-627-home-closings-in-june-2022",
            "image_url": "https://static.seekingalpha.com/assets/og_image_1200-29b2bfe1a595477db6826bd2126c63ac2091efb7ec76347a8e7f81ba17e3de6c.png",
            "language": "en",
            "published_at": "2022-07-07T04:23:34.000000Z",
            "source": "seekingalpha.com",
            "relevance_score": null,
            "entities": [
                {
                    "symbol": "LGIH",
                    "name": "LGI Homes, Inc.",
                    "exchange": "NASDAQ",
                    "exchange_long": "NASDAQ Stock Exchange",
                    "country": "us",
                    "type": "equity",
                    "industry": "Consumer Cyclical",
                    "match_score": 111.917336,
                    "sentiment_score": 0,
                    "highlights": [
                        {
                            "highlight": "LGI Homes reports 627 home closings in June 2022 (NASDAQ:LGIH)",
                            "sentiment": 0,
                            "highlighted_in": "title"
                        }
                    ]
                }
            ],
            "similar": []
        }
    ]
}
                                        
                                    
Example response
marketaux is Incredibly Powerful and Easy-to-Use
Get the latest financial and stock market news from top news sources. Use our API to access clean and relevant financial news and analysis.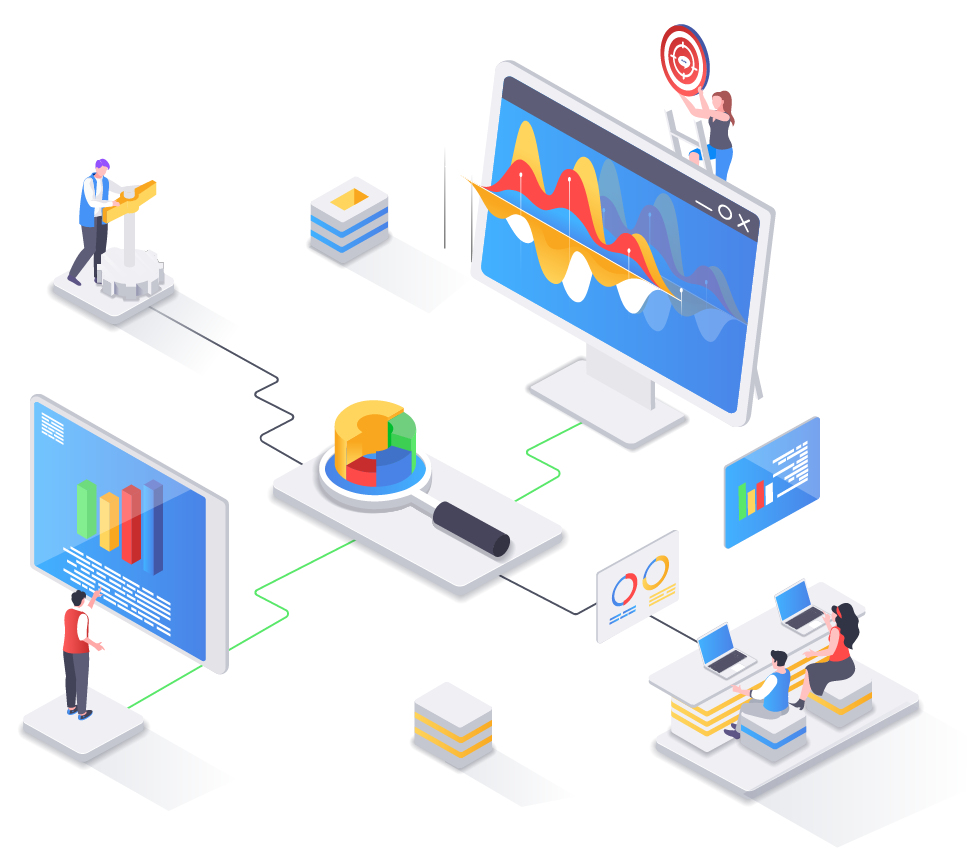 Over 200,000 entities tracked every minute
We track over 80 global markets with news from more than 5,000 quality sources in 30+ languages.
Concise analysis of only relevant text allows us to generate superior analytics for stocks and other entities.
VIEW SUPPORTED ENTITIES
Advanced language processing technology
Our NLP technology allows us to identify critical details within news articles.
Our tracked entities include stocks, indices, ETFs, commodities, mutual funds, futures, currencies and crypto, complete with relevant analysis.
GET FREE API KEY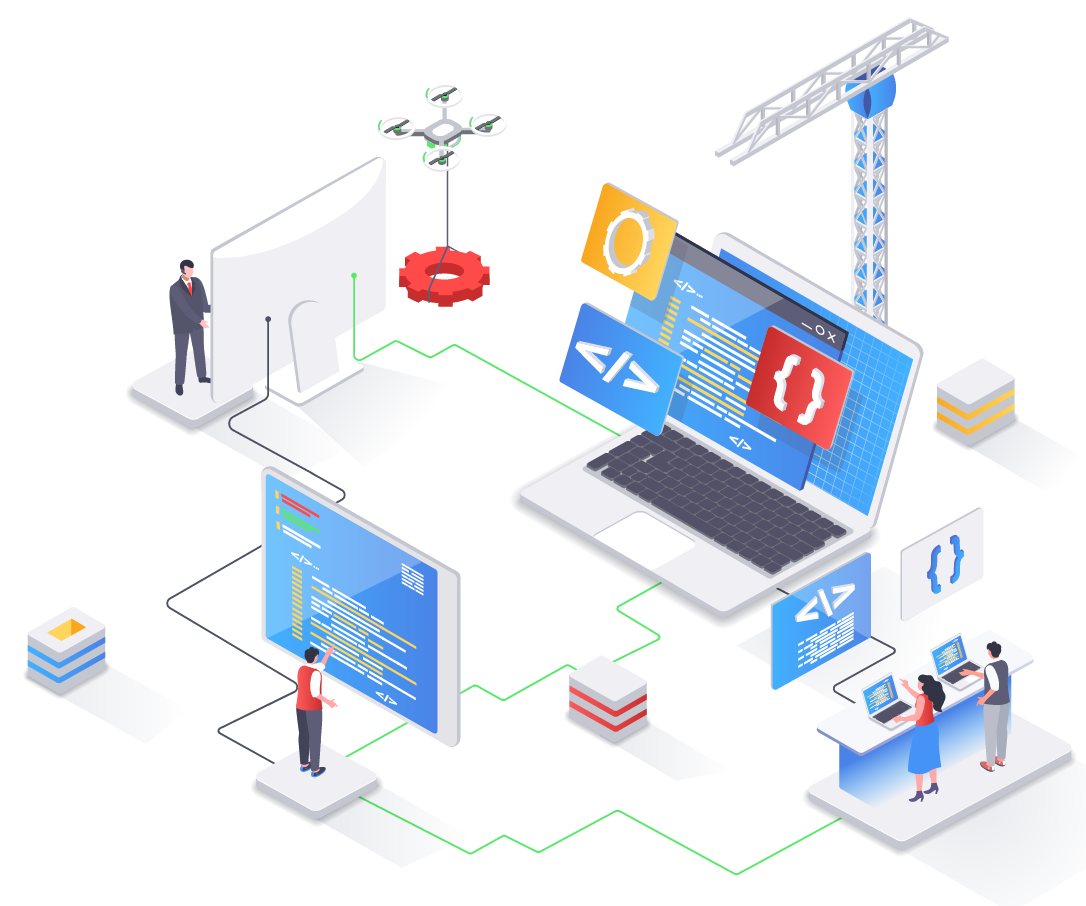 Do I have to pay?
Our service is 100% free to use on our free plan - no payment details are required.
What counts as an API request?
Each time the API is used to access financial news or analysis data, 1 API request is added to your daily usage. The number of requests allowed for your account depends on which subscription plan you are on.
Can I pay annually?
Yes, paying annually will provide you 2 months free per year (20% discount). To register for a yearly plan, simply go to our pricing page while logged in and select a plan and you will be prompted to pay monthly or annually.